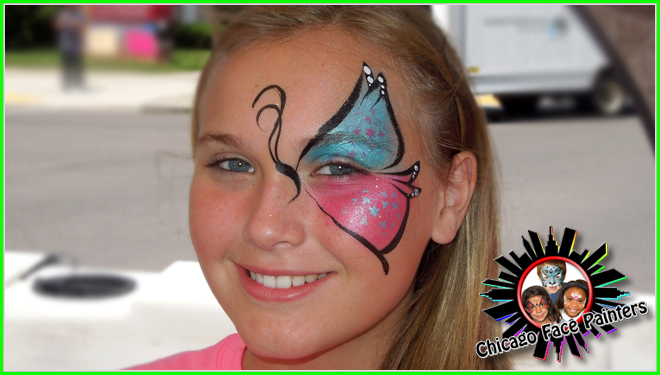 Hire a Profession Face Painter!
When you hire Chicago Face Painters you KNOW you are getting truly professional artists. We only work with the very BEST artists and entertainers in the area, and only use the highest quality products. You can expect fantastic designs and friendly service every time, regardless of the size of your event.
It's All About the Kids!
We want to make sure you get a fantastic artist for your event because happy kids make for wonderful parties. If we are unavailable for your event, we are more than happy to help find you another talented artist to make sure you and your guests are happy.
Face Art for Your Special pARTy!
With Chicago Face Painters, it's not just a party... It's an ARTy pARTy! Your guests will be TRANSFORMED before their very eyes into all sorts of fantastic creations, from butterflies and princesses to fantasy tigers and super heros. The only limit is their imagination.